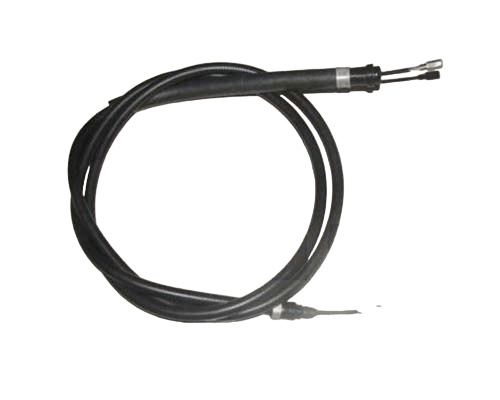 CLUTCH 

CABLE
A clutch cable is a mechanical component in a manual transmission system of a vehicle that connects the clutch pedal to the clutch mechanism. The cable is responsible for transferring the force from the clutch pedal to the clutch assembly, which disengages or engages the clutch to allow the driver to shift gears.
We understand that some vehicles may require specialized clutch cables due to unique specifications or modifications. To cater to such needs, we offer customization options, allowing customers to request tailor-made clutch cables that perfectly fit their vehicles. Our dedication to providing customized service sets us distinct from our competitors.
Welcome Chttarpati Auto Store, a reliable clutch cable manufacturer and supplier for a wide range of vehicles. With more than a decade of experience creating high-quality goods, our business has built a solid reputation for manufacturing clutch cables that are reliable and effective.
Chttarpati Auto Store takes pride in manufacturing high-quality clutch cables. We use premium materials and employ stringent quality control measures to ensure durability and reliability. These cables undergo various testing parameters to meet industry standards and provide customers with a reliable and long-lasting solution.
Alongside our commitment to quality, Chttarpati Auto Store offers competitive prices for these clutch cables. We strive to provide affordable options without compromising on performance or reliability. By offering a balance between quality and affordability, we aim to make these clutch cables accessible to a wide range of customers.
At Chttarpati Auto Store, customer satisfaction is our top priority. Our devoted team of experts is committed to provide outstanding service, responding to client enquiries in a timely manner, and supporting them with any issues. With our friendly and knowledgeable staff, you can expect a seamless experience from associating with us.
If you are looking for high-quality clutch cables, look no further than Chttarpati Auto Store, a reputable manufacturer and supplier based in Delhi, India, offers a wide range of clutch cables for various vehicles. Contact us today to request a quote or detailed information


Easy to install



Quality assured



Crystal-clear protective coating.



Maximum flexibility and durability.



Assures smooth operation.



High UV resistance and long life.
Some of Our
Major Products
Tata Ace BS-4 Clutch Cable
 Mahindra 1630 Clutch Cable
Mahindra Marshall Clutch Cable
Tata Ace Mint Clutch Cable