GEAR SHIFT

CABLE
Gear shift cables are an essential component of the transmission system in vehicles with manual transmissions. They are responsible for transmitting the movement of the gear shifter to the transmission, allowing the driver to shift gears smoothly.
Gear shift cables consist of an inner cable that is encased in an outer sheath. The inner cable is connected to the gear shifter moves back and forward as the driver shifts gears. The outer sheath protects the inner cable from dirt and debris and also helps to guide the cable along its path.
When it comes to gear shift cables, selecting a reliable and reputable manufacturer is paramount. Chttarpati Auto Store is a well-established manufacturer known for producing high-quality gear shift cables that meet stringent industry standards. Every step of the manufacturing process is subject to our strict quality control procedures.
Our gear shift cables are manufactured using high-quality materials and advanced production techniques. The core wires are made of durable steel, ensuring excellent strength and longevity. The outer housings are designed to withstand environmental factors and provide reliable protection for the core wire.
Chttarpati Auto Store values customer satisfaction above all else. We work with a customer centric approach, whether you need guidance in selecting the right gear shift cable for your vehicle or require technical support during installation, we are here to provide prompt and reliable assistance.
If you are looking for a reliable and innovative gear shift cable manufacturer, look no further than Chttarpati Auto Store. Contact us today to enquire now.


Easy to install



Vehicle Compatibility



Quality at par with OE standards



Custom designed for a direct-replacement fit.



Assures smooth operation.



No rewiring soldering or splicing required.
Some of Our
Major Products
TATA Super Ace Mint Gear Shift Cable
Tata Ace Mega Decor Gear Shift Cable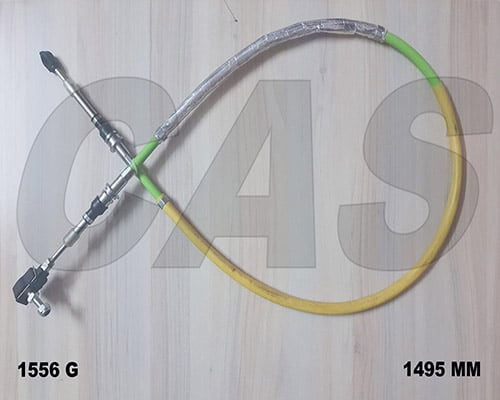 Tata Ace Mega XL Gear Shift Cable
Ashok Leyland U Truck Gear Shift Cable
Ashok Leyland Plus Shift Gear Cable
Mahindra Shift Gear Cable
Swaraj Mazda Shift Gear Cable
Tata Ace Mega BS-6 Gear Shift Cable
Mahindra Maxximo Shift Gear Cable
TATA 909 LPT 550 Gear Shift Cable
TATA 1109/909 BS-3/4 Gear Shift Cable
TATA Prima BS-3/4 Gear Shift Cable