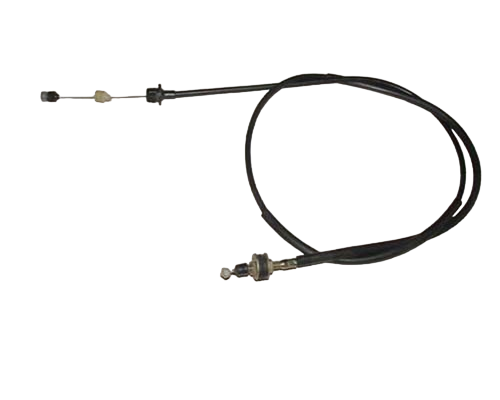 PUSH PULL 

CABLE
Push pull cables, also known as control cables, are mechanical cables that transmit force between two points. They consist of a flexible inner cable surrounded by a flexible sheath or housing. The cable transmits force from one location to another when one side is pulled or pushed during moving in the opposite direction.
Push pull cables are majorly used in a wide range of applications where a mechanical force needs to be transmitted over a distance. For example, they are used in vehicles to operate accelerator, brake and clutch pedals, as well as gear shifts. These cables are used in various cars, buses and trcucks to control the throttle, steering and shift functions on vehicles.
Chttarpati Auto Store is a trustworthy manufacturer and supplier of high-quality push pull cables designed to meet the unique demands of our clients. These cables offer precise and responsive control over various functions, making them indispensable in a wide range of applications.
At Chttarpati Auto Store, we understand that different applications require unique solutions. Therefore, we offer a range of customization options for push pull cables to meet specific requirements. We can customize various aspects of push pull cables, including length, diameter, end fittings, mounting brackets, and sheath materials.
We understand the critical role that control systems play in automotive applications, and therefore, we ensure that our push pull cables are manufactured with precision and attention to detail. Whether you need a standard or specialized push pull cable, we have the capabilities to design and manufacture it according to your specifications.
If you are looking for top-notch push pull cables for your automotive applications, Chttarpati Auto Store is your go-to partner. Contact us today to discuss your needs and experience the quality and reliability that sets us apart.


Constructed of high-quality materials



Available in a variety of styles, including twist-to-lock and push-pull



Different lengths, diameters, and knob designs available



Durable and Easy to Install



Superior performance
Some of Our
Major Products